Abstract
After long drawn and painstaking negotiations President Barack Husin Obama successfully concluded the Trans-Pacific Partnership (TPP) in 2016. The TPP was aimed at quickening economic integration through the alignment of economic institutions, particularly related to trade, tariffs, investment, labour, and environment, which the members felt was moving too slowly under the World Trade Organization (WTO) and the Asia-Pacific Economic Cooperation (APEC) platforms. Unfortunately for the 12 countries involved, President Donald Trump announced the United States' withdrawal from the TPP on 23rd January 2017. The TPP had promised the biggest regional trade deal in history that was going to create an Asia-Pacific version of the European Union and a combined GDP of US$27,649 billion. The TPP would have created a common trading platform accounting for approximately 37% of global GDP and 1.7 times than the aggregate GDP of the EU countries of US$16,299 billion in 2015. Having acceded to the potential positive impact TPP, the remaining eleven countries reached a partial agreement to resurrect the TPP through the Comprehensive and Progressive Agreement for TPP (CPTPP). In light of these developments, this roundtable forum seeks to discuss the survival, sustenance and success of the new agreement, especially so when the world's largest economy has exited from the original agreement.
Panelists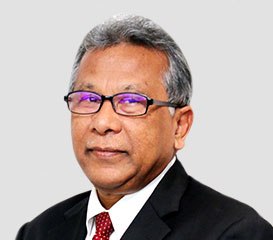 Datuk Seri Jayasiri Jayasena
Secretary General, Ministry of International Trade and Industry, Malaysia
Datuk Seri J.Jayasiri is Secretary General, Ministry of International Trade and Industry of Malaysia. He assumed the post of First Secretary in the Permanent Mission of Malaysia in Geneva from 1988 to 1997 representing Malaysia in the Uruguay Round of negotiations to establish the WTO. He returned to MITI in 1997 and served as Principal Assistant Director of Multilateral Trade Relations and subsequently Director of APEC. He was Malaysia's Senior Official to APEC from 2002 – 2006. He went on to become Senior Director, Bilateral and Regional Relations and then Senior Director of Multilateral Trade Policy and Negotiations. He was Deputy Secretary General (Strategy & Monitoring) MITI from January 2015-June 2016. He led Malaysia's team in the ASEAN-China FTA, Malaysia-Japan FTA and the TPPA negotiations.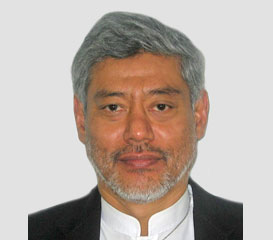 Professor Dr. Jomo Kwame Sundaram
Institute of Strategic and International Studies (ISIS) Malaysia
Jomo Kwame Sundaram currently holds the Tun Hussein Onn Chair in International Studies at ISIS Malaysia. He obtained his PhD from Harvard University in 1978. He has taught at various universities such as the Science University of Malaysia (USM) in 1974, Harvard University between 1974-1975, Yale University in 1977, National University of Malaysia (UKM) between 1977-1982, University of Malaya (UM) between 1982-2004 as well as Cornell University in 1993. Jomo also served under the United Nations as he was the G20 sherpa to the UN Secretary-General Ban Ki-moon between 2010-2012 and also the UN G20 Finance Deputy between 2011-2012. In addition he also served as the Assistant Director General and Coordinator for Economic and Social Development (ADG-ES), Food and Agriculture Organization of the United Nations since August 2012.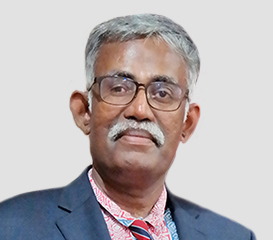 Professor Dr. Rajah Rasiah
Asia-Europe Institute, University of Malaya
Rajah Rasiah is Professor of International Development at the Asia–Europe Institute, University of Malaya. He obtained his doctorate in Economics from Cambridge University in 1992, and was a Rajawali fellow at Harvard University in 2014. Professor Rajah Rasiah was the first holder of the Khazanah Nasional Chair of Regulatory Studies. He served as the Dean of the Faculty of Economics and Administration, University of Malaya, in 2009-2010 and 2013-2014. He is a member of the GLOBELICS scientific board, an advisory member of the Industrial Development Research Centre, Zhejiang University, a professorial fellow at UNU-MERIT, a senior research associate at the Technology and Management Centre for Development (TMCD) at Oxford University. He was awarded the Celso Furtado Prize by the World Academy of Sciences in 2014 for advancing the frontiers of Social Science (Economics).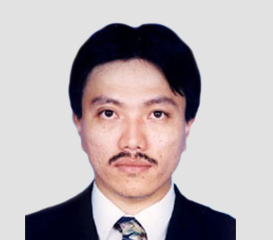 Dr. Fumitaka Furuoka
Asia-Europe Institute, University of Malaya
Fumitaka Furuoka is currently a Visiting Senior Research Fellow at the Asia–Europe Institute (AEI), University of Malaya. Prior to this, he was an Associate Professor at the School of Business and Economics, Universiti Malaysia Sabah (UMS) and a Lecturer at the Faculty of Economics and Business, Universiti Malaysia Sarawak (UniMAS). Before joining academia, Fumitaka Furuoka held the post of Senior Assistant at the Consulate-General of Japan in Penang between 1991-1999. His main research interests include economic aspects of global warming and global health as well as hysteresis in unemployment, peace economics, energy economics, population economics and the application of statistical methods in linguistics.
Moderator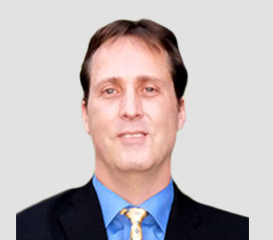 Dr. Patrick Tim Ziegenhain
Asia-Europe Institute, University of Malaya
Patrick Ziegenhain is a Visiting Professor at the Asia-Europe Institute of University of Malaya. Previously, he had been a Visiting Professor at the Department of Business Administration at Atma Jaya University, an Interim Professor at the Department of Southeast Asian Studies at Goethe-University Frankfurt (2015), a Visiting Professor at De la Salle University Manila in 2014 and Assistant Professor (Akademischer Rat) at the Department of Political Science, University of Trier, Germany (2007-2014). Since 2005, Patrick Ziegenhain holds a PhD in Political Science from Albert-Ludwigs-University in Freiburg, Germany.
19 Dec2017 (Tuesday)
10:00 AM
Auditorium,
Asia-Europe Institute,
University of Malaya
RSVP by 18 Dec 2017
Please RSVP here:
bit.ly/aei-roundtable
Contact person:
Noor Yusrina Hashim
Tel: 03-7967 7823
Fax: 03-7954 0799
Email: ryena_84@um.edu.my
Programme
| | |
| --- | --- |
| 9.50am : | Arrival of guests |
| 10.00am : | Welcoming remarks by moderator |
| 10.10am : | Discussion starts |
| 11.40am : | Q & A session |
| 12.00pm : | End of event / Refreshments |