This workshop has been cancelled. For those who are already registered, please contact Nazmul Islam to get your refund. Thank you.
Abstract
This 2-day workshop is aimed at providing the knowledge and skills needed to use AMOS in testing models comprising constructs or variables in research. It uses the Structural Equation Modelling (SEM) methodology which represents, estimates and tests theoretical networks of (mostly) linear relations between variables. Topics that will be covered include: Overview of SEM and rationale for using SEM; Using AMOS and understanding variables and terms; Preliminary steps to be taken before using AMOS including theoretical considerations, Normality tests, Reliability analysis, Exploratory factor analyses, Confirmatory factor analyses; Modification Index, Hypothesis testing, Interpretations of Goodness of Fit indices, Testing for Mediation, Model Comparison, Group Comparison and testing for Moderation, Reporting results in internationally refereed journals. Participants will be able to have a hands-on experience using a sample research data to test models as well as interpret and report the results in the format acceptable for publication in refereed international journals including the ISI/WoS indexed journals. Participants are encouraged to bring along their own research data or papers which they plan to submit for consultations at the end of the workshop. Basic knowledge of SPSS is required.
Learning Outcomes
At the end of the 2-day workshop, participants will be able to:
use the software AMOS to construct the right model for their research
employ the right fit indices to test their models
test models using exploratory and confirmatory fit indices
test for mediation and moderation
compare models and choose the best model
interpret results and report in the format required for theses and journals
Profile of Trainer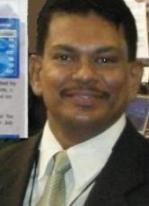 Professor Dr. Ananda Kumar Palaniappan is an Educational Psychologist and former professor at the Faculty of Education, University of Malaya. He obtained his doctorate in Creativity from University of Malaya in 1994. He specializes in Creative & Innovative Thinking, Organizational Creativity and Creative Problem Solving.
Dr. Ananda also lectures in Research Methods, Statistics, Educational Assessments and has been conducting SPSS and AMOS workshops since 1995 for both academic and non-academic researchers in both public and private organizations. He also conducts workshops on 'Publishing in top journals'. He has conducted workshops and presented papers on Creativity and Assessments for numerous groups including managers, magistrates, legal officers and educational administrators in Malaysia, Singapore, Hong Kong, Spain, UK and the United States of America.
He has researched and published internationally on creativity and on the validation of several instruments. He has published in many international journals including Perceptual and Motor Skills, Journal of Psychology and Asia-Pacific Journal of Public Health. Dr. Ananda Kumar Palaniappan is a member of American Psychological Association (APA), American Creativity Association (ACA) and International Association of Cross-Cultural Psychology (IACCP). He can be contacted at ananda4989@yahoo.com or mobile: 019-9310956.
Confirmed Participants
Note: Max. number of participants is 35. All fees paid are strictly non-refundable.
Beh Keng Hau
Reem Alshuwaysh
Lan Guoxing
Pradeep Paraman
Heng Ee How