BRECIL is a project acronym for 'Building Social Research Capacities in Higher Education Institutions in Lao PDR and Malaysia'. It is a multi-country Erasmus+ Capacity Building in Higher Education joint project involving higher education institutions from both the EU and ASEAN countries. It focuses on the development of research and innovative capacities for good research governance and management through capacity building in higher education systems. This project commences from October 2017 to October 2020. The Asia-Europe Institute, University of Malaya is leading this project with three EU partners, two Laos partners and another Malaysian partner higher education institutions.
This project was featured in University of Malaya Research Bulletin, Vol.19 No.2 2019 on page 18 & 19.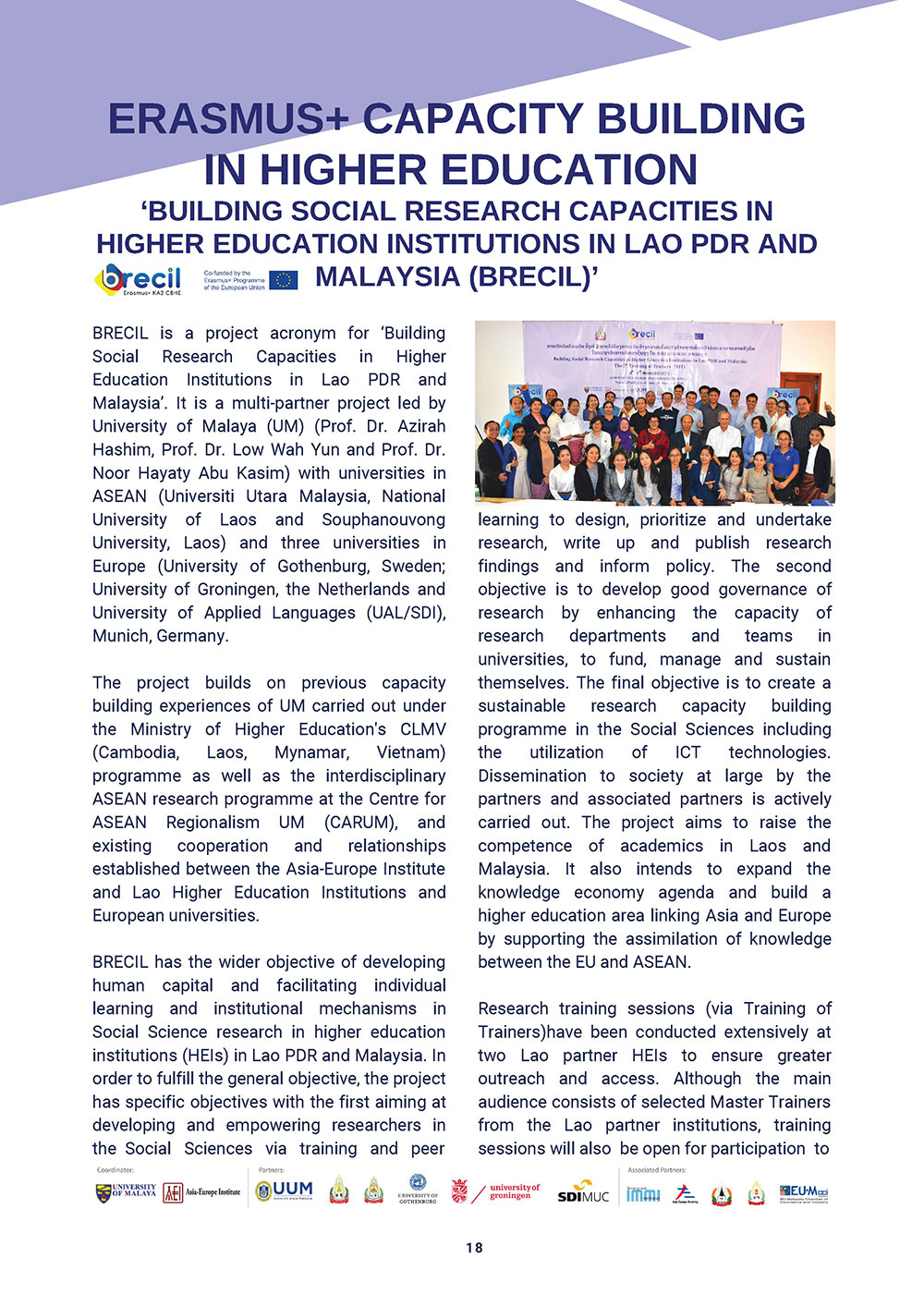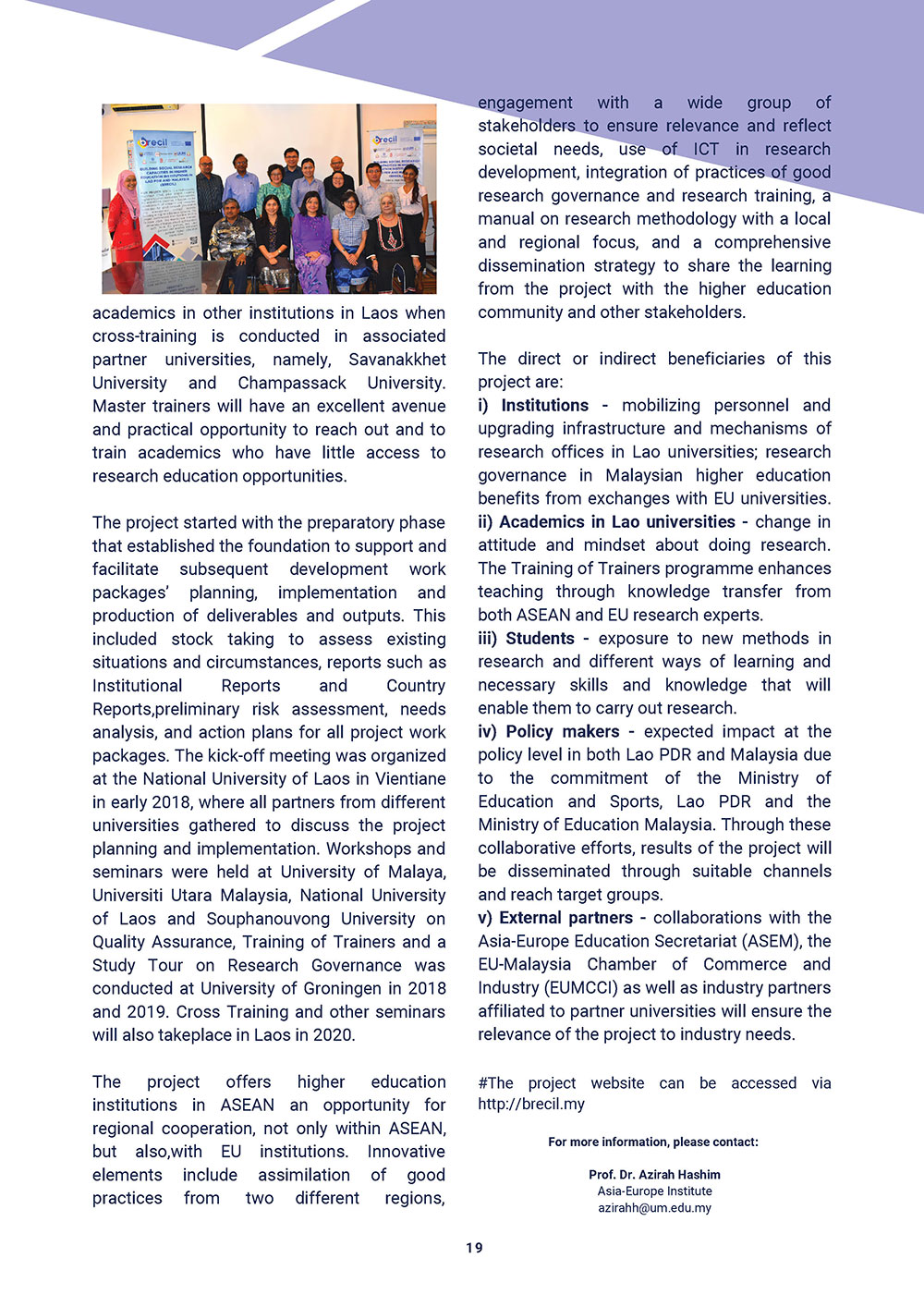 Download the full bulletin here.