Invitation
University of Nottingham Asia Research Institute-Malaysia Webinar
Comparative Measures:
Covid-19 in South Korea and Malaysia
The COVID-19 pandemic has put a renewed focus on the social, political and religious dimensions of public health. While a sound understanding and accurate monitoring of the SARS-CoV2 virus are critically important, the success and failure of governments in controlling the pandemic are also influenced by the shifting perceptions of different social groups, a rapidly evolving public discourse and political expediencies. The pandemic is as much a public health as a social challenge. Panopticon-like measures have been adopted by some governments to control and manage the pandemic: from tracking individual credit card usage and contact tracing apps to punitive fines for breaking curfews and not observing standard operating procedures.
Within this context, South Korea's TRUST (transparency; robust screening and quarantine; unique but universally applicable testing and strict control and treatment) strategy with its earlier experience of dealing with Covid-19 was held up as a model by the Malaysian government. Despite TRUST and other effective strategies of dealing with the COVID-19 outbreak, challenges remain as subsequent waves have hit Malaysia and South Korea. In this panel talk, Dr Nurliana will present a comparative Malaysian-South Korean perspective, while Dr Hong will explore the role of protestant religion in the development of the COVID-19 pandemic in South Korea.
Details
Date: 9 December 2020, Wednesday
Time: 15:00 to 16:30 (Malaysia); 16:00 to 17:30 (South Korea)
Location: Online via Microsoft Teams
To register your attendance, click here.
Programme
1. Malaysia and South Korea: Managing the Pandemic - by Dr Nurliana Kamaruddin, Asia-Europe Institute, University of Malaya
This presentation looks at some of the similarities and divergence in discussing the pandemic management in Malaysia and South Korea. Despite what seemed like an initial lack of response by the ruling governments, both countries have gone on to perform admirably in displaying an effort of integrated leadership between the public service and political actors to manage the pandemic. Initial clusters have also been closely linked to religious groups and robust tracking efforts allowed the government to control the first wave successfully. However in diverging events, the national elections in South Korea solidified the Democratic Party's position in the government while local elections in the Malaysian state of Sabah has resulted in increased political jockeying even as infection rates hit an all-time high. This presentation will also look at how the pandemic can impact relations between South Korea and Malaysia as well as analyse some of the challenges and opportunities.
2. Mediated and Mediatised Religion in the Age of the New Normal: A Case Study of Protestant Christianity in South Korea Coping with COVID 19 - by Dr Seung Min Hong, Graduate School of International Studies, Korea University
Some of the recent incidents in the Republic of Korea pertaining to COVID19 deserve scholarly attention, for they show how religious groups that are not the majority of the population but still a highly significant minority can have a major impact on the entire country. South Korea has been, and still is, deemed by the global community as one of the most highly esteemed and benchmarked countries when it comes to prevention of the epidemic. Two incidents of major outbreaks of the virus, however, increased the number of infections to an alarming degree, and the aftermath of the second wave is still being dealt with. Notably, both major waves were largely caused and/or facilitated by two controversial Christian groups – each being controversial for different reasons. In addition to these two groups, there have also been many cases of smaller local Protestant churches spreading the virus due to their refusal to follow the government's guidelines of religious gatherings during the time of the pandemic. Discussions and debates in-and-outside the church concerning online services and religious activities in lieu of traditional physical ones are still ongoing. This paper will provide an overview of the religious atmosphere in South Korea as well as how religious organisations responded to COVID19 with a focus on Protestant churches as well as the two controversial Christian groups. Tentative findings regarding many Korean Protestant churches' views on practicing religion online are also discussed in order to facilitate further research.
For more information on this event, kindly e-mail UoNARI-M.
Presenters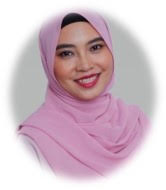 Dr Nurliana Kamaruddin, Asia-Europe Institute, Universiti Malaya
Dr Nurliana Kamaruddin obtained her PhD from Ewha Womans University, South Korea specialises in international security and development cooperation. Her PhD research focused on the state-led rural development programmes of Malaysia and South Korea. Prior to her appointment as Deputy Executive Director of Academic Affairs and Senior Lecturer at the Asia-Europe Institute (AEI), Nurliana was a Research Assistant at AEI (2011-2013).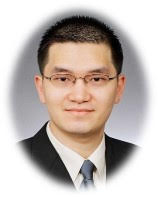 Dr Seung Min Hong, Graduate School of International Studies, Korea University
Seung Min Hong (PhD, University of Iowa) studies the intersections of media, religion, and culture. He is currently a researcher at the Korea Institute for Religion and Culture and an adjunct instructor at the Graduate School of International Studies, Korea University, where he teaches courses on Religion in Korea and Korean Culture. His articles can be found in such journals as Religions, International Journal of Communication, Journal of Korean Religions, and Journal of Popular Film and Television.