New Straits Times - October 21, 2017 - by Mariswanie Muhamading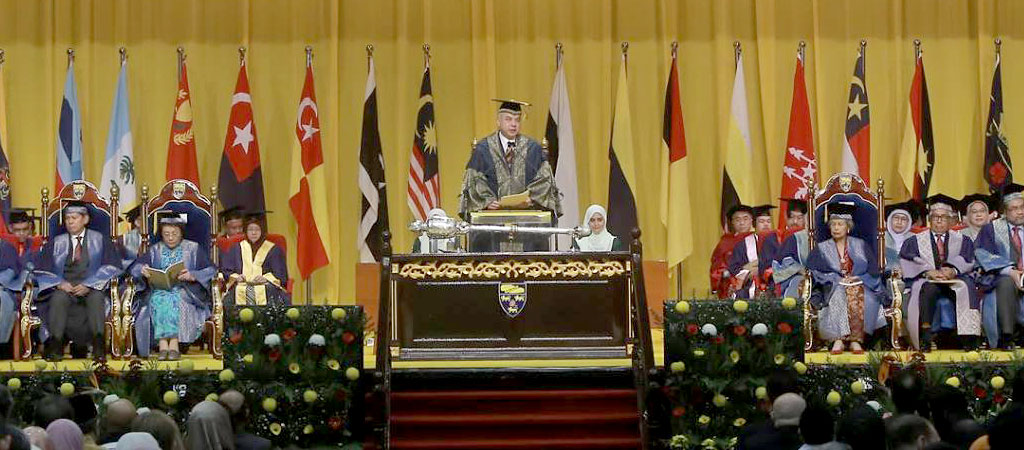 KUALA LUMPUR: Sultan of Perak Sultan Nazrin Muizzuddin Shah urged University of Malaya to be at the forefront in championing integrity agenda in the country.
Sultan Nazrin said the success of the National Higher Education Strategic Plan (PSPTN) 2007-2020, which was aimed at transforming Malaysia into a centre of excellence in higher education by 2020, highly depended on the level of integrity among university graduates who will be entrusted with the responsibilities.
The Sultan, who is also UM's Chancellor, stressed that integrity and leadership with integrity were crucial in running an organisation and the country.
"The university will be at the top level should it manage to educate, nurture, guide and create graduates with integrity.
"University of Malaya must be at the forefront in championing integrity agenda (in the country).
"As a centre for the development of knowledge and civilisation, UM bears the responsibility to inculcate integrity among its students in the effort to produce the best graduates," he said in his speech at UM's 57th Convocation Ceremony at Dewan Tunku Canselor (DTC) here today.
Sultan Nazrin said that university graduates should be prepared to face the increasingly challenging world, not only in terms of knowledge, skills and physical availability to meet the job market, but also to equip themselves with the moral and good manners which was the core aspect of spiritual development.
Sultan Nazrin later presented scrolls to 536 graduates under various disciplines.
He also had the opportunity to launch the book, "Kompilasi Titah Istiadat Konvokesyen Canselor Ketiga Universiti Malaya Duli Yang Maha Mulia Sultan Azlan Shah," which compiles Sultan Azlan Shah's speech at the UM's convocation ceremony from 1986 to 2011.
The recipients of the Honorary Degrees included renowned historian Prof Anthony Crothers Milner, who has been involved in various research on Malaysia's history, and Malaysian entrepreneur Tan Sri Lee Shin Cheng, who is currently the IOI Corporation Bhd (IOI) group executive chairman.
Read full article at New Straits Times