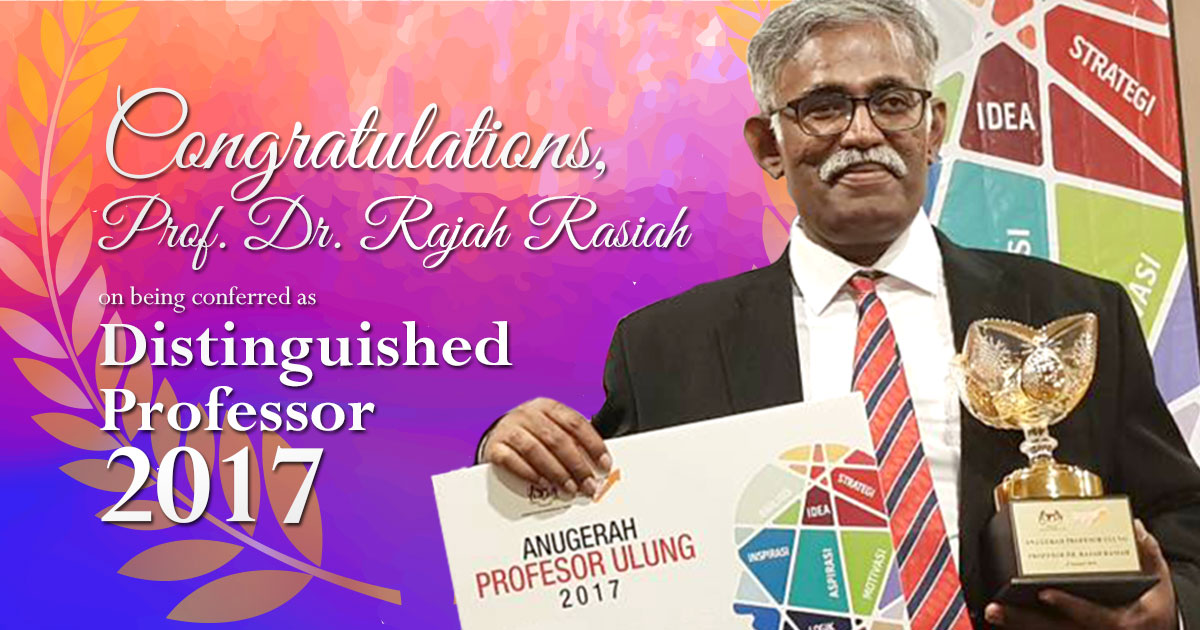 PUTRAJAYA: Malaysian economist Prof Dr Rajah Rasiah from the University of Malaya (UM) was today named Distinguished Professor for 2017.
In making the announcement, Higher Education Minister Datuk Seri Idris Jusoh said, apart from Malaysia, Dr Rajah was also well-known in Indonesia, Thailand, Vietnam and Laos as the outcome of his economic researchers were evident in the formulation of government policies in these countries.
Rajah has received numerous awards at national and international levels including the Brain Gain Award (2004), Distinguished Researcher Award (2012), Research Driver (2014), Celso Furtado Prize, World Academy of Sciences (2014), Rajawali Fellowship, Harvard University (2014) and Best Consultancy Award (2017).
Dr Rajah is the fifth academician to be bestowed the Distinguished Professor Award.
"He has also produced over 30 doctoral graduates, among whom are now professors at local universities and leaders of private companies," said Idris.
Meanwhile, when met by reporters Dr Rajah said he would utilise his expertise to assist the nation in facing industrial revolution 4.0. — Bernama
Professor Dr. Rajah Rasiah is a Distinguished Professor of International Development at Asia-Europe Institute, University of Malaya.