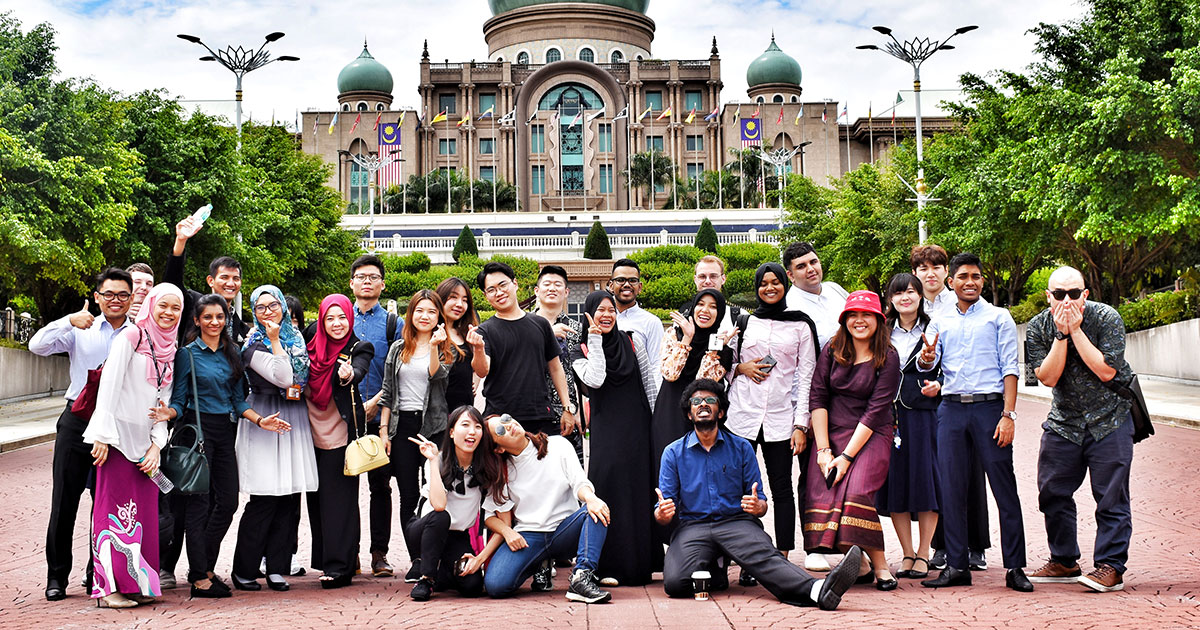 Continuing the successful annual AEI-ASEM Summer School programme, the Asia-Europe Institute (AEI), University of Malaya, supported by the Ministry of Education Malaysia organised the 4th AEI-ASEM Summer School on 30th July to 10th August 2018 in Kuala Lumpur, Malaysia.
Officiated by Professor Dr Azirah Hashim, Executive Director of AEI, the summer school, themed "Cultural Diversity in Asia and Europe", was attended by 22 participants from 11 countries such as Malaysia, Singapore, Indonesia, Thailand, Japan, South Korea, China, Bangladesh, Laos, Italy and the United Kingdom. This provided a platform to introduce Malaysia and its cultural diversity to the participants.
The AEI-ASEM Summer School applies a diverse approach that emphasised interdisciplinary learning, intercultural exchanges, cultural immersion, and appreciation of inclusiveness, cultural diversity and harmony-building in the Asian region. Lecture modules utilised a strategic mix of activities, field trips, as well as knowledge-building and skill-building activities to provide practical and valuable learning experiences for all participants.
During the two weeks programme speakers, presenters, and participants deliberated and shared their experiences as well as discussed or critique issues of cultural diversity. The modules were aimed to help participants demonstrate awareness of different cultures, develop respect of cultural diversity, heritage values and understand the roles of the youth and millennials in fostering harmony through the appreciation of multiculturalism and diversity.
The two weeks programme comprised of a diverse range of modules which included:
Malaysia: The Past, Present and Future;
Crisis-Migration in Asia and Europe: Challenges and Reactions;
Indigenous Society in Malaysia;
Multiculturalism in Europe: Identity, Ethnic and Diversity;
Cultural Diversity in Asia and Europe;
Malaysia: The Road to Nationhood;
Cultural Diversity in Asia: Music and Movements;
The World of Cinema: Through the Lenses of Asia and Europe;
Religious Pluralism in Asia: Southeast Asia and Beyond; and
The Challenges of Pluralism and the Future of Cultural Diversity.
During the programme, participants had the opportunity to experience the local culture and Malaysia's unique heritage when they visited Melaka, a city that celebrates its rich and diverse history of Asian and European influences. Participants took part in cultural activities in Melaka like fishing, rubber tapping, and learning how to play the traditional musical instrument; kompang (This popular percussion instrument is commonly played at weddings as an ensemble. It is played in an interlocking rhythmic pattern to accompany choral singing).
The participants also explored a few historical places during their excursion trip around Kuala Lumpur such as the Batu Caves-Hindu Temple, Thean Hou Temple-Chinese Temple, National Monument and Merdeka Square. Participants also visited the Islamic Arts and Museum Malaysia, one of Kuala Lumpur's most popular attraction and well-regarded as Southeast Asia's largest museum of Islamic art. They also had the opportunity to visit the Jalan Merdeka (Road to Independence) exhibition at the Carcosa Seri Negara and was welcomed by its CEO, Mr KK Tan. The exhibition was held in the historic building that witnessed the signing of the Malayan Constitution and the Federation of Malaya Independence Agreement by the Malay rulers.
Participants were able to learn and gain a mutual respect and understanding for new cultures as well as adapting to different cultures and developing an understanding of a range of different religions. This cultural exchange experience will also benefit them after they return to their home countries.
Testimony of participants: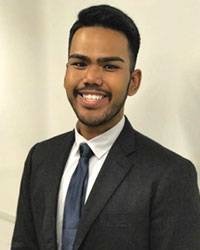 The AEI Summer School has been an enriching and intellectually stimulating experience. It has allowed me to gain a deeper understanding and appreciation of cultural diversity – providing me with opportunities to learn about Malaysia and the world amidst a wonderful group of like-minded students. Highly recommended! – Nabil Khairul Anwar, Singapore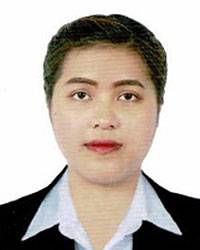 The AEI Summer School has been giving me a lot of knowledge, opportunities and experiences. I learnt a lot about cultural diversity in Malaysia. – Phannpha, Laos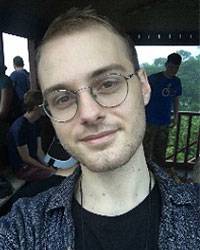 This summer school has been an amazing opportunity to meet people from all walks of life and learn more about Asia. In the UK we aren't always exposed to Asian culture or politics. For example, before coming to Malaysia I had never heard of ASEAN. Global awareness is really important in a globalising world so the overall experience has been very rewarding. Overall, I would recommend this to everyone, plus have made some lifelong friends. – Elliot Miles, United Kingdom