About Dr. Liam Murray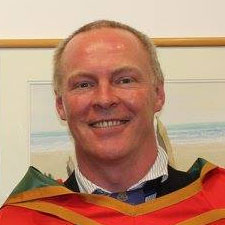 Senior Lecturer in French and Language Technologies in the School of Languages Literature Culture and Communication at the University of Limerick, Ireland and teaches courses on CALL, digital games-based language learning, French civilization and media, cyberculture, e-learning and evaluation at both undergraduate and postgraduate levels. Areas of research interest include CALL, Games-Based Learning and the application of Social Media and blog writing to second language acquisition. He is the software reviews editor of the international journal ReCALL.
About Dr. Marta Giralt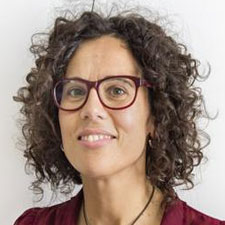 Dr. Marta Giralt is a lecturer in Applied Linguistics and Spanish at University of Limerick since 2015, after previously been in National University of Ireland, Maynooth. Her main interests (teaching and researching) are in the broad area of Applied Linguistics. In 2007 she was awarded with first prize in the II Premio Cristobal de Villalón for Pedagogic Innovation at Universidad de Valladolid, Spain. She has participated in several projects involving ICT, SLA and FLT and currently she is a national representative for the Cost Action EnetCollect (European Network for Combining Language Learning with Crowdsourcing Techniques). She is also a member of the Uni-Collaboration, CALS (Center of Applied Languages) and GREP (Group de Recerca en entonación i parla).
Programme
9.45am - Arrival of guests
10.00am - Welcoming remarks by the moderator, Dr. Nurliana Kamaruddin
10.10am - Talk by Dr. Liam Murray & Dr. Marta Giral
11.00am - Q & A
11.45am - End of session
14th June 2019
(Friday)
10:00 am
ASEM Room,
Asia-Europe Institute (AEI)
University of Malaya
RSVP by 13 June 2019
Online RSVP:
bit.ly/evelimerick
Contact person:
Mdm. Nurul Syuhada Shamsuddin
nsq86@um.edu.my
Mr. Zahadin Omar
zahadin@um.edu.my
Tel: 03-7967 7823
Fax: 03-7954 0799