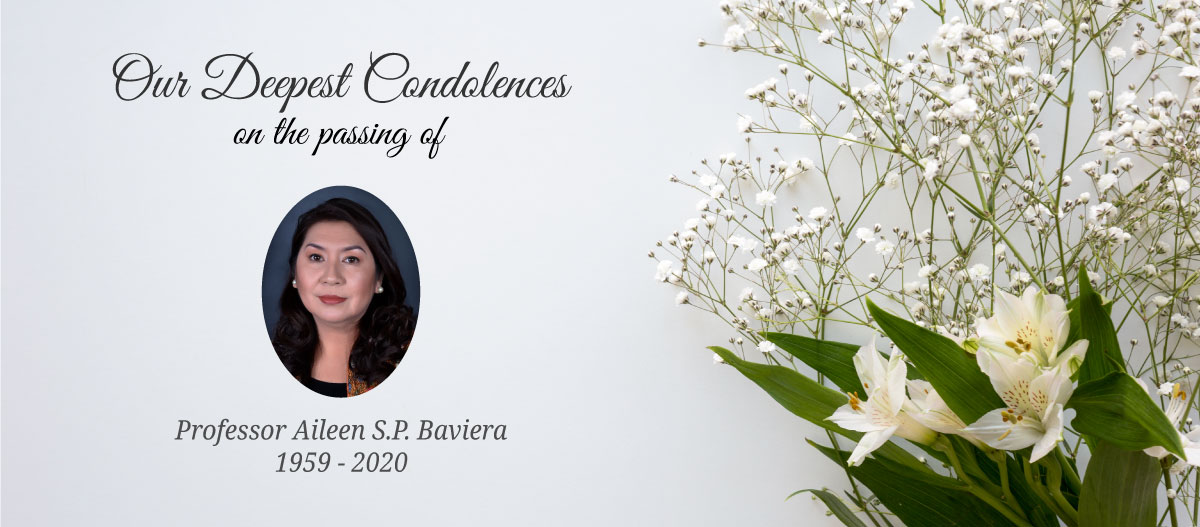 The Asia Europe Institute wishes to offer our sincere condolences on the passing of Professor Dr. Aileen S. P. Baviera from University of the Philippines Diliman.
Professor Baviera was a former visiting professor at the Asia-Europe Institute and was one of the few female leading political science experts on Asian security and China studies.
Her passing is a great loss to the academic world at large.