Abstract
This 2-day workshop provides insights into the process of Academic Writing. The focus of this intervention will be on you, the writer, and your masterpieces, that is, your manuscripts. The thrill of this workshop is to help you see what you are capable of doing as a writer, that is, moving from being a less skilled writer to a more proficient and critical writer. In this process, you also polish your skills in Academic Writing through language use such as: Clarity, Conciseness, Cohesion, and Coherence. This workshop specifically emphasises on paraphrasing what authorities say, summarising information, and synthesising the views of authorities. Hands-on exercises on the respective skills will also be provided. It is hoped that by the end of the workshop, your attention to language use for writing manuscripts has become enhanced through your own ability to paraphrase, summarise, and synthesise.
Trainers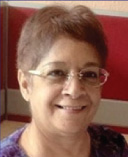 Prof. Dr. Maya Khemlani David, a former professor at the Faculty of Languages and Linguistics, University of Malaya, is an Honorary Fellow of the Chartered Institute of Linguists in United Kingdom.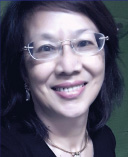 Dr. Kuang Ching Hei is a retired associate professor of English at the University of Malaya. She has many years of experience in teaching at Higher Education and a deep interest in helping others in Academic Writing.
Confirmed Participants
Note: Max. number of participants is 35. All fees paid are strictly non-refundable.
Chin Li Li
Mohamad Firdaus bin Satibi
Navikta Chanpratsith A/P Bua
Ema Marlisa binti Abdul Malek
Sheikh Ahmad Afiq bin Sheikh Yahaya
Lee Ee Lynn
Goh Yi Sing
Yazeed Magbul
Zhang Yanmei
Nurulmuna binti Mohd Ghozali
Farah Elani bt Mohamad Sani
Dr Sum Ying Ying
Saznizam Sazmee Sinoh
Dr Eas Haryati Bt Sabri
Daniel Gan Eng Hwee
Leong Kwan Eu
Dr Lim Siau Peng
Leong Mei San
Li Shuwen
Dr Chan Ah Seng
Dr Yong Voon Fatt
Sandy Cho Hui San
Chan Zhi Sheng
Assoc. Prof. Dr. Ilhaamie Abdul Ghani Azmi
Fatin Amirah Binti Suhaimi
Noor Asyikeen Mohd Salleh
Kavita AP Chirara
Nor Nadila Natasha Binti Resali