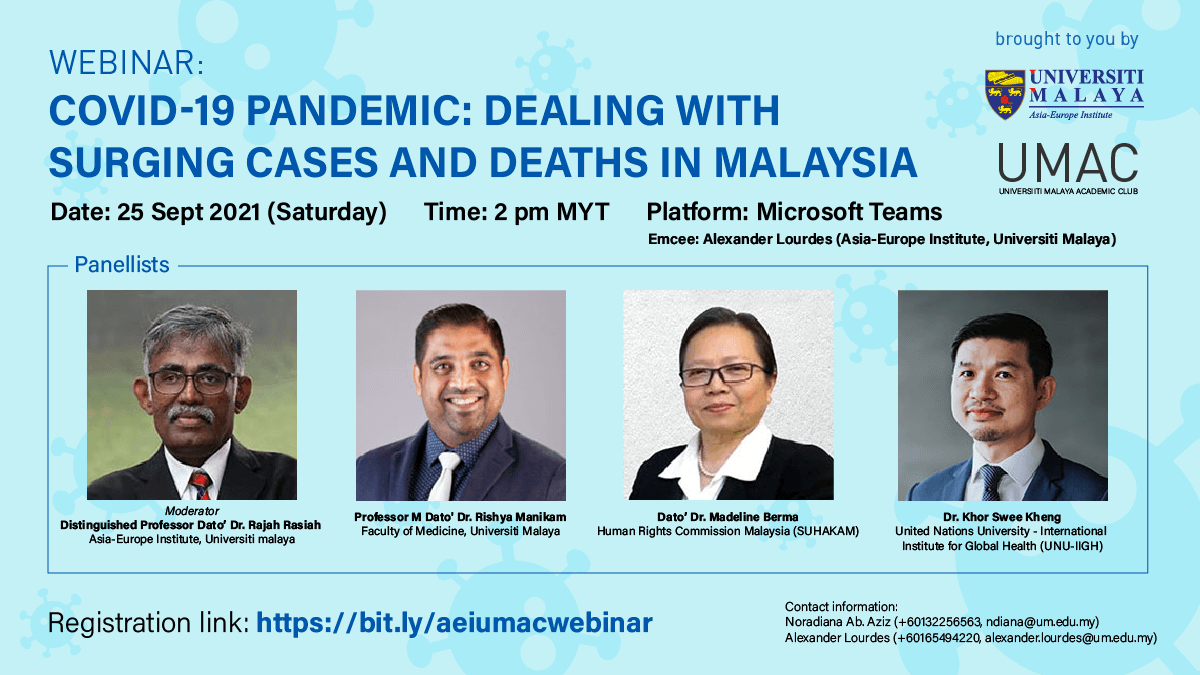 Webinar title: COVID-19 Pandemic: Dealing with Surging Cases and Deaths in Malaysia
Date: 25 September 2021 (Saturday)
Time: 2.00 PM MYT
Registration link: https://bit.ly/aeiumacwebinar
Speakers:
Professor M Dato' Dr. Rishya Manikam (Faculty of Medicine, Universiti Malaya)
- How are hospitals handling the surging COVID-19 cases and deaths.
Dr. Khor Swee Kheng (United Nations University - International Institute for Global Health (UNU-IIGH))
- Prevailing SOPs, National Recovery Plan and Efforts to contain the spread of COVID19.
Dato' Dr. Madeline Berma (Human Rights Commission Malaysia (SUHAKAM))
- Socioeconomic impact of COVID-19 on the poor.
Moderator: Distinguished Professor Dato' Dr. Rajah Rasiah, Asia- Europe Institute (AEI)
Emcee: Alexander Lourdes Samy, Asia-Europe Institute, Universiti Malaya
Organizers: AEI and UMAC
---

About the speakers