Register here: https://bit.ly/crtthnk2020
Fee: AEI students (Free), Others (RM10)
Synopsis of presentation:
In this presentation, first I will discuss what critical thinking entails. The connection of critical thinking when reading various sources will be explained and examples provided. I will then move on to demonstrate how critical thinking assists in the productive writing of the literature review section.
About the Speaker: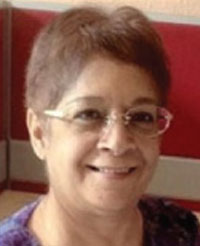 Prof. (Dr.) Maya Khemlani David has been renowned for her life time contribution to SOCIOLINGUISTICS especially the language of diaspora communities. She was a Professor of Sociolinguistics in the Faculty of Languages and Linguistics of the University of Malaya, Malaysia and is currently Honorary Professor with the Asia-Europe Institute in the University of Malaya.
Prof Maya David has published widely and is the author of more than 204 journal articles and book chapters that have been cited more than 530 times on ResearchGate. Prof. Maya has been associated with the International Association of Research Scholars (IARS) for some time and currently serves the association as Honorary Vice Chairman of IARS. She was honored with the global "LINGUAPAX AWARD " for her continuous efforts in promotion of the revitalisation of world linguistic diversity to contribute to dialogue and peace.