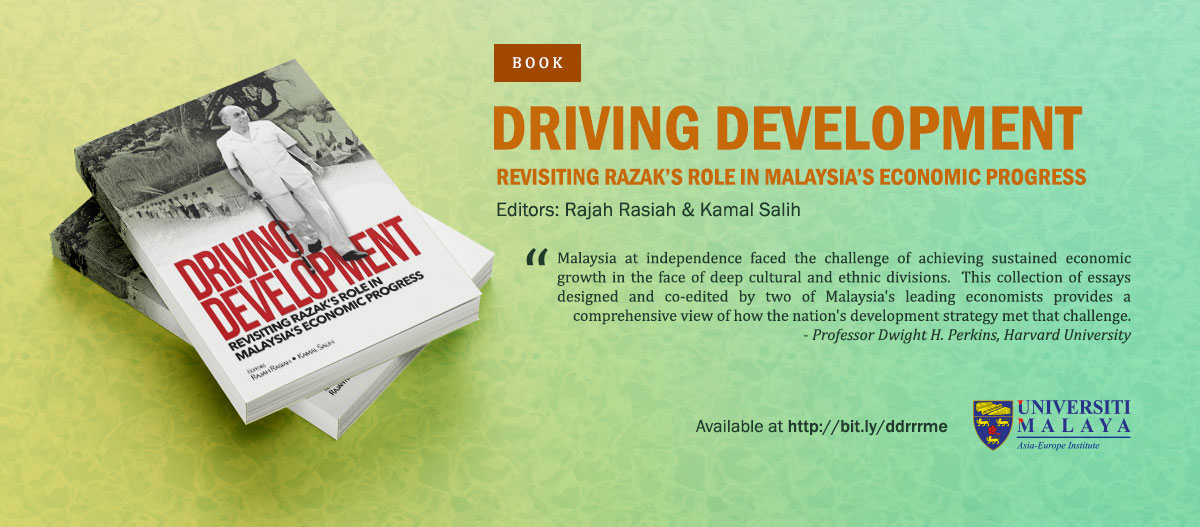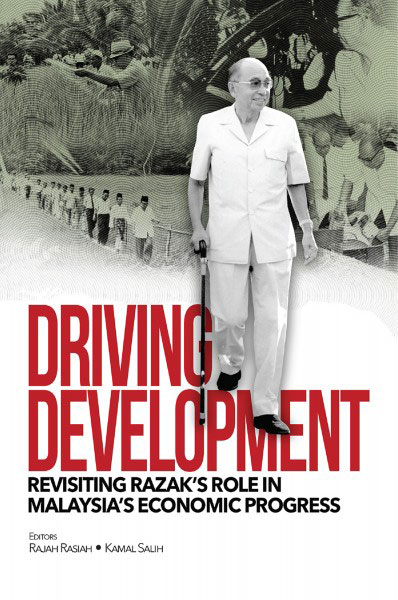 Latest book
Driving Development: Revisiting Razak's Role in Malaysia's Economic Progress
Editors: Rajah Rasiah, Kamal Salih
ISBN: 978-967-488-014-9
Publisher: Universiti Malaya Press
Latecomer development accounts have not only focused too much on the successful progression of Singapore, South Korea and Taiwan to developed status, they tend to represent only the tip of the iceberg of economic development experiences. While there exists accounts of the high performing economies of East and Southeast Asia much of the analysis is obfuscated by a lack of a profound assessment of policies, strategies, political and socioeconomic change, and their consequences. There are a plethora of incisive studies on Malaysia but most of them are either dated or tend to focus on particular issues. This book breaks ground by assessing the initiatives by, and consequences of the policies launched and implemented by the Abdul Razak administration since 1970. In doing so, it compares the direction subsequent administrations took, and draws lessons for other latecomer countries. The interdisciplinary lenses used offers policy makers, politicians, scholars, and students a refreshing analysis of Malaysia's development experience.
About the Editors
Rajah Rasiah is Distinguished Professor of Economics at the Asia-Europe Institute, University of Malaya. His research interests include technology and international development, foreign investment, human capital, public health, and environment.
Tan Sri Datuk Kamal bin Mat Salih (born 1946) is a Malaysian economist, policy advisor, academic administrator and politician.