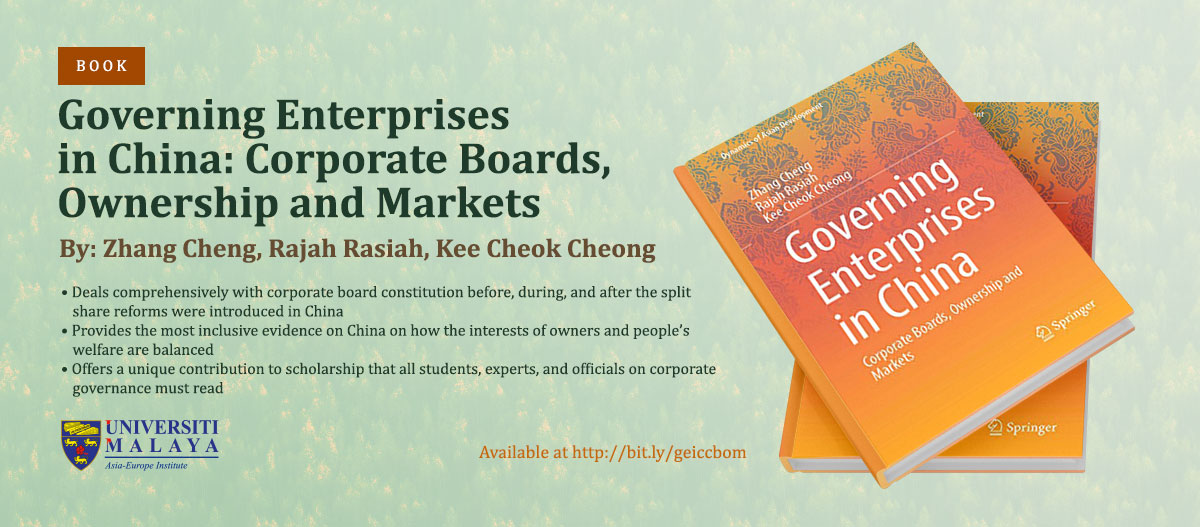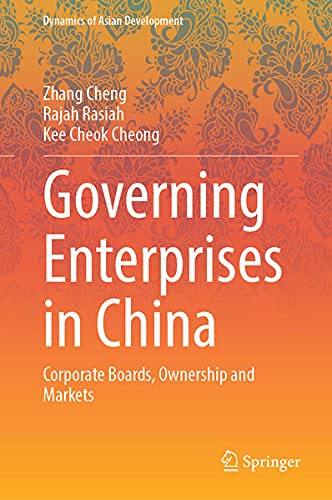 Latest book
Governing Enterprises in China: Corporate Boards, Ownership and Markets
By Zhang Cheng, Rajah Rasiah, Kee Cheok Cheong
eBook ISBN: 978-981-16-3116-0
Hardcover ISBN: 978-981-16-3115-3
Softcover ISBAN: 978-981-16-3117-7
Number of pages: XX, 165 p, 13 illus.
Publisher: Springer Singapore
Deals comprehensively with corporate board constitution before, during, and after the split share reforms were introduced in China
Provides the most inclusive evidence on China on how the interests of owners and people's welfare are balanced
Offers a unique contribution to scholarship that all students, experts, and officials on corporate governance must read
This book examines the nature of the marketization of corporate boards following the introduction of the split share reform, corporate board and shareholder relations, corporate performance, and risk-taking conduct in China.The chapters cover topics such as determinants of corporate board size and independence, corporate risk-taking conduct under different controlling shareholder types. The book deepens our understanding of corporate governance mechanisms as most previous studies have limited their findings using mainstream perspectives grounded on neoclassical theory. It outlines that China's corporate board composition is determined by the board's scope of operation, monitoring, bargaining power, and other governance mechanisms and regulations. It also offers a comparison between China' s experience with other economies in general and other transition economies in particular.As such, the book represents an essential overview of the current concerns regarding corporate governance in China. It is of great interest to legal researchers, policymakers, and legal practitioners working with business investments in China.
About the Auhors
Zhang Cheng, Ph.D., is Professor at School of Accounting, Nanjing University of Finance and Economics.
Rajah Rasiah, Ph.D., is Distinguished Professor of Economics at the Asia-Europe Institute, University of Malaya. His research interests include technology and international development, foreign investment, human capital, public health, and environment.
Cheong Kee Cheok was a Senior Advisor at the Asia-Europe Institute, Universiti Malaya and currently attached with Faculty of Economics and Administration, Universiti Malaya. His research interests include economic development, transition economies, employment and poverty, and international economic relations. Some of his selected publications include Revisiting Malaysia's Population-Development Nexus: The Past In Its Future (UMPress) and Government-Linked Companies And Sustainable, Equitable Development (Routledge).