Abstract
Institutional investment serves as an important factor for instilling stability in the capital market. Due to their huge investment it becomes expensive for them to reorganize their portfolio without significant loss. Before making any investment decisions, institutional investors actively consider long-term sustainability by tracking the record of product quality, environmental responsiveness, and commitment to the society in addition to profitability. Historically, in Bangladesh rate of institutional investment has been low but recent trend shows noticeable rise in institutional investors as a percentage of ownership in listed companies. Given this infancy, one may enquire why institutional investment is showing a rising trend, and does this have any relationship with corporate social performance of the firms they are investing in? On this background this study aimed at examining the hypothesis that higher corporate social performance results in higher institutional investment for firms in emerging economies like Bangladesh. Aggregated data of eight years with three-point data were examined to verify the relationship. We find a positive, insignificant but gradually improving relationship between institutional investment and corporate social performance. Our findings concluded that policy-led measures might better work for emerging economies in ensuring social responsibility initiatives.
About Prof. Dr. Sarwar Uddin Ahmed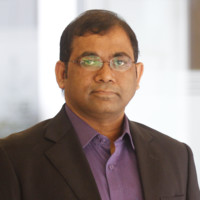 Sarwar Uddin Ahmed is a Professor of Finance and Director, BBA Program, School of Business, Independent University, Bangladesh (IUB). He is also serving as the Director of Institutional Quality Assurance Cell ( IQAC) and Director of Center for Business Policy Research (CBPR). He conducted Post-Doctoral study at McNeese State University, USA as a Fulbright Scholar. He received PhD and M. Econo from Nagasaki University, Japan, his M. Com & B. Com in Finance from University of Dhaka. He is the twice over recipient of Fulbright Scholar Award. He was in residence in University of California, Berkeley in 2018 on a Fulbright Fellowship, to conduct research on Climate Finance at the Haas School of Business.
An avid researcher, Prof. Ahmed has authored over 95 articles, 3 books, several book chapters, numerous reports and conference papers. His research has appeared in various reputed journals including, Corporate Social Responsibility and Environmental Management, Global Business Review, Journal of Developing Areas, Annual Review of Southeast Asian Studies, International Journal of Environment and Sustainable Development, etc. and was recognized with Best Paper Awards.
His current research interests include climate finance, green banking, corporate social performance, capital market, and relationship banking.
Prof. Ahmed is actively involved in various consultancy projects nationally and globally funded by World Bank, IFC, European Union, UNDP, Japan Ministry of Economy, Technology and Industry (METI), Toxics Link, InM,CPD and D.Net.
About Distinguished Professor Dato' Dr. Rajah Rasiah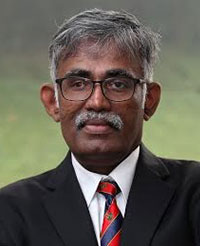 Dato' Dr. Rajah Rasiah is Distinguished Professor of Economics at the Asia Europe Institute, University of Malaya. He obtained his doctorate in Economics from Cambridge University in 1992, and was a Rajawali fellow at Harvard University in 2014. He was the first holder of the Khazanah Nasional Chair of Regulatory Studies, and served as Dean of the Faculty of Economics and Administration, University of Malaya in 2009-2010 and 2013-2014. He was a member of the GLOBELICS scientific board over the period 2012-2017, Professorial Fellow at UNU-MERIT since 2004, Senior Research Associate at the Technology Management and Development Centre at Oxford University, an advisory member of the Industrial Development Research Centre, Zhejiang University over the period 2010-2015, Member of the Advisory Board of University of Cambodia over the period 2005-2015, Visiting Professor at Lahore School of Economics (2019), Visiting Professor at UNIMAS (since 2018). Full bio here.
Programme
Malaysia time (UTC+8)
11.00 am - Welcoming remarks by Master of Ceremony, Assoc. Prof. Dr. Fumitaka Furuoka
11.05 am - Address by Prof. Dr. Sarinah Low Abdullah, Deputy Exec. Director (Research & Internationalisation) of AEI.
11.10 am - Opening remarks by Distinguished Professor Dato' Dr. Rajah Rasiah
11.15 am - Lecture by Prof. Dr. Sarwar Uddin Ahmed.
12.00 am - Q & A
12.30 am - End of session.