Lead Instructor: Dr Paul Gillespie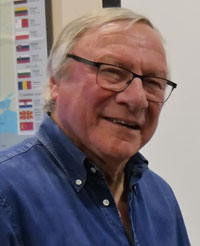 DR PAUL GILLESPIE
A columnist and leader writer on international affairs for The Irish Times (from which he retired as foreign policy editor in 2009), the Deputy Director at the Institute of British-Irish Studies, and a Senior Research Fellow adjunct in the School of Politics and International Relations, University of College Dublin. He was awarded his PhD from UCD in 2007 for a thesis on Multiple Political Identity and European Integration. His main research areas, journalism and publications are in European integration and political identities, comparative regionalism, Irish-British relations, Europe-Asia relations, media and foreign policy, and the EuroMed region. Recent publications include the chapter 'Crises as drivers of integration in Europe and Asia: crisis as threat' in Drivers of Integration and Regionalism in Europe and Asia and his co-edited volume with Daithi O'Ceallaigh, Britain and Europe: The Endgame, An Irish Perspective.
Co-Instructor: Dr. Rahul Mishra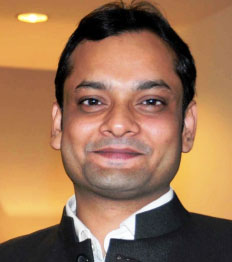 DR. RAHUL MISHRA
Senior Lecturer at the AEI and coordinator, International Master in European Regional Integration programme. Former Consultant with the Foreign Service Institute, Ministry of External Affairs, Government of India. Before joining the FSI, he worked with the Indian Council of World Affairs and IDSA for four years each. Recipient of the Asia Fellowship of the East-West Center in Washington D.C., and the Korean Government Fellowship, Dr. Mishra has also worked with RSIS (NTU) and NUS. He specialises on ASEAN regionalism, IR theory, politico-security affairs of the Southeast Asian region, and role of major & middle powers in the Indo-Pacific region especially in the context of rise of China. Publications include India's Eastward Engagement from Antiquity to Act East Policy (with Prof. S.D. Muni, SAGE, 2019). His co-edited books include: The Peacock and the Garuda: An Overview of India-Indonesia Relations, BCIM-Economic Corridor: The Road Ahead, and Asia and Europe in the 21st Century New Anxieties, New Opportunities (forthcoming, co-edited with Prof. Azirah Hashim and Tony Milner, Routledge, 2020).