As a country that is regularly ranked in the top five most open and most globalised countries in the world, and as a country with an estimated global diaspora of 70 million people, Ireland has a distinct global outlook.
In her lecture, the Ambassador of Ireland to Malaysia, H.E. Hilary Reilly, will discuss Ireland's "Global Ireland" initiative, the aim of which is double Ireland's global footprint, and its global impact, by 2025. In this context, she will look specifically at Ireland's new national strategy for engaging with the Asia-Pacific region, "Global Ireland: Delivering in the Asia Pacific Region to 2025", and the roadmap it sets out for Ireland's relationship with the region over the coming years.
The Ambassador's lecture will also explore Ireland's role in Europe, as a member of the European Union, and will also look briefly at Ireland's relationship with ASEAN and ASEM.
Note: This lecture was recorded at the end of the year 2020.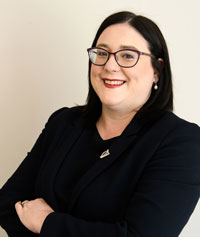 Hilary Reilly became Ireland's 7th resident Ambassador to Malaysia after presenting credentials to his Majesty, the Yang di-Pertuan Agong, in October 2019.
Ambassador Reilly joined the Irish diplomatic service in 1999. Over the course of her career, she has served as Political Counsellor at the Embassy of Ireland in Washington DC, as Deputy Head of Mission at Ireland's Embassy in Canada and as Vice Consul at the Irish Consulate General in Chicago. She has also served at the Embassy of Ireland in Berlin and at Ireland's Permanent Representation to the EU in Brussels.
Her assignments at Headquarters in Dublin have included the Anglo-Irish Division, working on North-South co-operation on the island of Ireland, the EU Division, and the Asia-Pacific Unit, where she worked on two previous occasions.
Ambassador Reilly graduated from the National University of Ireland Galway ( NUIG) with a B.A. (Hons.) in Irish and Sociological & Political Studies and a M.A. in Community Development. She is in Kuala Lumpur with her husband and two young sons.
Contacts:
Email: kualalumpurembassy@dfa.ie
Telephone: +6 03-21678200