South Korea has spent much of its history caught in the middle of external power struggles. China, Japan, Russia and the United States have all played a hand in shaping the country's current geopolitical reality. South Korea's ability to rise above these circumstances to achieve its current economic success makes the country's continued growth quite exceptional.
But South Korea continues to find itself ensconced in the power politics of the region. Currently, South Korea is caught up in ongoing disputes with China and Japan. Historical animosities stem from the issue of Japanese compensation for South Korean forced labourers put to work during Japan's occupation of South Korea. South Korea's decision to deploy the Terminal High Altitude Area Defence (THAAD) anti-ballistic missile system also prompted Chinese security concerns. Both Japan and China have implemented retaliatory trade measures against South Korea.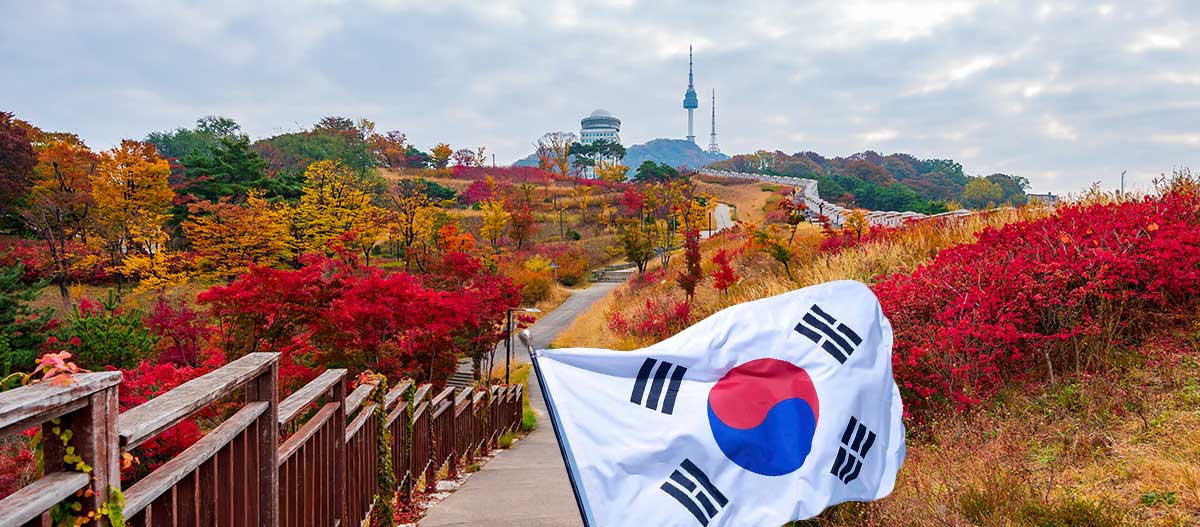 As a result, South Korea is taking serious steps to grow its trade and diplomatic relations with other partners. Under President Moon Jae-in, the South Korean government introduced the New Southern Policy (NSP) as part of its Northeast Asia Plus Community of Responsibility in November 2017. The NSP places the importance of South Korea's relations with ASEAN on par with its relationships with the United States, China, Japan and Russia.
South Korea's relationship with ASEAN is small compared with some of ASEAN's other dialogue partners, especially Japan and China. South Korea did not become a full dialogue partner until 1991 — in contrast, Japan formalised relations in 1977. But under Moon, South Korea is making an effort to increase its presence in the region. During a September 2019 tour of Thailand, Myanmar and Laos, Moon signed a number of high profile deals including a US$1 billion aid offer to Myanmar, a military intelligence pact with Thailand and a business partnership with Laos.
Though engagement with ASEAN is not a new initiative for South Korea, this sustained approach has been the difference. Previous presidents typically placed some emphasis on ASEAN policy early in their tenure — but this did not last long, as issues on the Korean Peninsula and South Korea's relations with major powers pushed ASEAN-related policies aside. For example, although former president Lee Myung-bak made overtures to balance South Korea's foreign policy through his own engagement with ASEAN in the 'New Asia Initiative', the policy remained focussed on a few countries of geostrategic importance.
Unlike his predecessors, Moon is continuously engaging with ASEAN. The institutionalisation of government agencies such as the Presidential Committee on New Southern Policy demonstrates his commitment to ASEAN engagement. More importantly, South Korea continues to strengthen research networks that help facilitate sustainable policies and initiatives in the region. These include not only the established ASEAN–Korea Centre, but also people-to-people projects such as the ASEAN–Korea Youth Network Workshop, the ASEAN–Korea Academic Conference and the Council of ASEAN Professors in Korea.
ASEAN serves as a lynchpin for greater engagement in East Asia. Its emphasis on non-alignment and non-interference has allowed it to continue engaging with both China and the United States despite the rivalry between the two. And ASEAN countries have served as neutral mediators for dialogue, as demonstrated by Singapore and Vietnam's role as hosts for the North Korea–US Summits.
For South Korea, better rapport with ASEAN countries also serves to drive up international support for its own approach to resolving the inter-Korean conflict. Until the 1990s, North Korea was more engaged with ASEAN than South Korea. Some ASEAN countries have maintained channels for political dialogue with North Korea, either through party-to-party relations or mutual high-profile interactions such as trade. This is made possible by ASEAN's emphasis on neutrality and inclusivity.
Improved relations with ASEAN would also benefit South Korea economically. Its disputes with Japan and China have made it clear that its dependency on bigger trading partners is a vulnerability. Southeast Asia's growing economy presents not only alternative markets, but also a potential source of natural and human resources.
Although South Korea has cultivated strong trade relations with some ASEAN countries like Vietnam, it lags behind in trade and investment when it comes to the more developed countries like Singapore, Malaysia and Indonesia. Initiatives under Moon, such as the effort to conclude the Comprehensive Economic Partnership Agreement with Indonesia, seek to increase multilateral and bilateral trade relations with these members of ASEAN.
That said, diversity within ASEAN means that South Korea should exercise caution with the NSP. For instance, the Myanmar government's treatment of the Rohingya minority has generated much disagreement among ASEAN members. South Korean aid to either the Rohingya community or the Myanmar government could trigger backlash. ASEAN also needs to consider the double-edged impact of initiatives such as the General Security of Military Information Agreement with Thailand, which could serve as grounds to increase military exports to Thailand rather than foster security cooperation.
Nurliana Kamaruddin is a Senior Lecturer at the Asia–Europe Institute, University of Malaya specialising in international security and development cooperation.
Aaron Denison Deivasagayam was formerly a research assistant at the Asia–Europe Institute, University of Malaya specialising in inter-Korean relations.
This article was first published at East Asia Forum website