Vaccine situation
Pre-registration for the Covid-19 vaccine began on the 8th of December through this website vakcinainfo.gov.hu. Since then, Hungary has started its immunization program from the 26th December 2020.
So far, 981 401 people have been vaccinated and 307 573 already received the second dose of the vaccine. Besides the western (Pfizer, Moderna, AstraZeneca) the Russian (Sputnik V) Hungary is using Chinese (Sinopharm) vaccines as well.
We expect to have more than 2 million people to be vaccinated by the beginning of April.
Measures taken by the Hungarian government to tackle the economic impact of the Covid-19 pandemic
Before the pandemic, the Hungarian economy was one of the stable and rapidly expanding economy. In 2020 however, the GDP growth was at -5,2%.
The government then came up with an economic plan with the key focus on protecting jobs (instead of providing subsidies to unemployed). These measures were proven successful because in December 2020 the same number of people was employed compared to before the pandemic.
In January, the Prime Minister announced that the economy restarting action plan would be implemented in three phases: the first phase from 1 January to 1 April, the second from 1 April to 1 July and the third phase will last from 1 July until October
Family benefit system in Hungary
Hungary as a Christian-democratic governance established a Family-centered policy. It aims to fix Hungarians' trust in the future by putting families at the core again with meeting the long-term needs of families. The very aim is to reverse the negative demographic tendencies by enabling Hungarians to realize their family goals.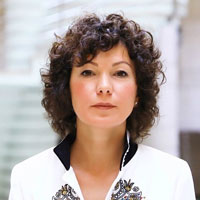 Dr. Petra Ponevács-Pana has been serving as Ambassador of Hungary to Malaysia since September 7, 2020.
Before her nomination as Ambassador, she held different position in the public sector since her graduation. From 2014-2020 Dr. Petra Ponevács-Pana served as Deputy Minister of State for Foreign Economic Relations and she worked closely with the business community, helped advance the Government's priorities of expanding growth and business opportunities for all Hungarian partners. From 2013-2014 she served as Head of Cabinet of the Directorate-General for Social Affairs and Child Protection. From 2005-2010 Dr. Petra Ponevács-Pana was an international law consultant of the Ministry of Economy and Transport.
Dr. Petra Ponevács-Pana earned her degree in law "J.D." from the University of Miskolc, took her bar exam in 2010.
She speaks besides her Hungarian mother tongue, English, Russian and German.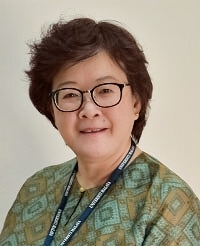 Prof Dr Low Wah Yun PhD, is the Deputy Executive Director (Research & Internationalisation), Asia-Europe Institute at the University of Malaya. She is a Chartered Psychologist and a Professor of Psychology at the Faculty of Medicine, University of Malaya, Kuala Lumpur. Prof. Lowalso chairs the UM Research Ethics Committee (UMREC).
Prof. Low is actively engaged in teaching, research, service and consultancy. She served as a research consultant for both local and international agencies. Currently, she is involved in the Erasmus+ multi-partnered joint project on capacity building in higher education in Laos PDR. She is also involved in the Development of a comparable and comprehensible surveillance system for non-communicable diseases prevention and control and health promotion in six selected ASEAN countries. Prof Low also leads a few international COVID-19 research projects on vaccine hesitancy, psychological wellbeing of spousal relationship, sexual and reproductive health, as well as personal and family coping strategies.