NEWS FROM MEDIA
BERNAMA • 19 September 2018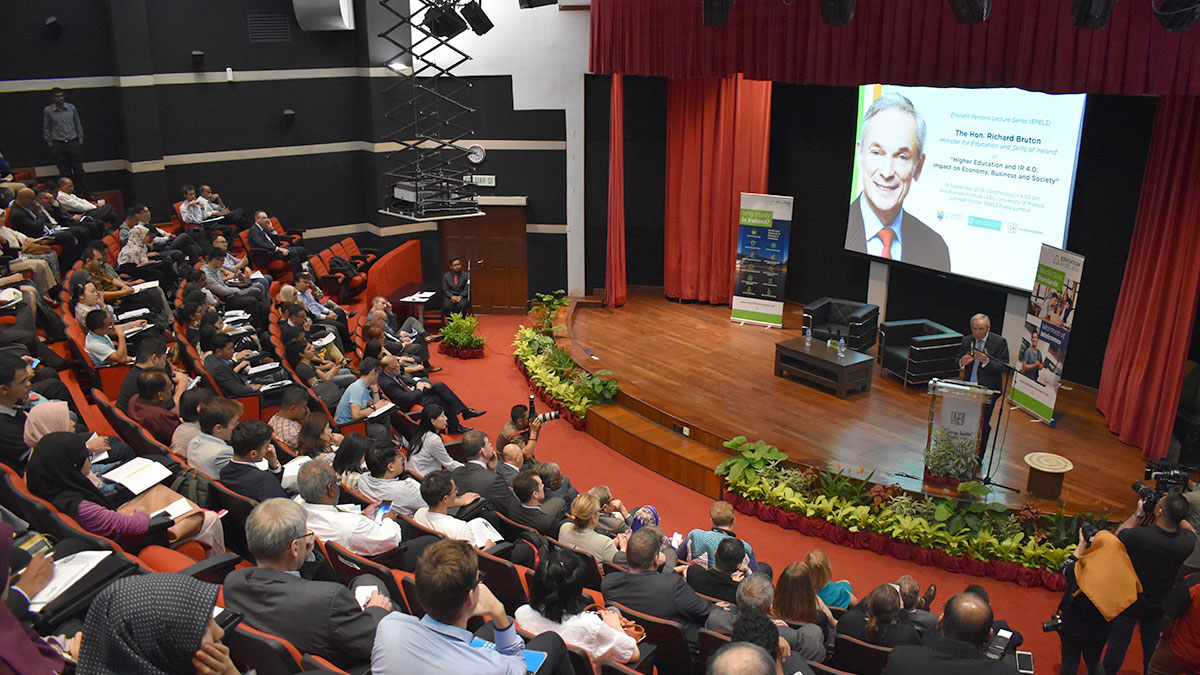 PETALING JAYA, Sept 19 — Malaysia has been urged to establish a better education system by 'benchmarking' against the education systems of other countries, in preparation for the Fourth Industrial Revolution (IR 4.0)
Irish Minister of Education and Skills, Richard Bruton said the approach is appropriate to assist the country's education system as he believed that it is high time for Malaysia to do so.
"It is very important for us to benchmark not just against ourselves, but also against the other countries. It is not about what you will gain from benchmarking as you will also learn how people confront problems.
''From there, it stimulates questions on how we should be doing better and adopt such elements," Bruton said during his lecture titled "Higher Education and IR 4.0: Impact on Economy, Business and Society" at the Eminent Persons Lecture Series (EPELS) held at the Universiti of Malaya's Asia-Europe Institute here, on Wednesday.
The talk series is a selection of lectures open to the public where ambassadors, dignitaries and notable scholars impact their expertise and experience in order to increase public knowledge.
Elaborating, Bruton said it is also pivotal to have bold and realistic ambitions in making changes on the current education system specifically in embedding the elements required for IR 4.0.
"Those ambitions can be articulated in a smart way, which is measurable but challenging. Any ministry seeking change must have that bold, realistic ambitions. This is necessary because the real challenge is also to unify the people."
On positive impacts triggered by IR 4.0, the Irish minister noted the revolution which saw the rise of robotic and technological use have successfully created tremendous job opportunities.
However, such job opportunities require high skills, as well as the ability to handle management systems that are not currently included in the learning curriculum.
"Statistics show that the essence of learning aspects in the world's current education system represents only one per cent of the knowledge needed in 2050.
"Hence, drastic changes in the education system are needed to meet the demand and needs of the market and service industries," said Bruton, who is on a three-day visit to Malaysia. — Bernama
Source: BERNAMA